Just a small update, but it's something..
First is the headlights. I added some plastic to the top and bottom leaving the slit in the middle. I can't figure out what you call this type of light, but it seems to be used on all german vehicles in combat, while factory pics all seem to have 'regular' lights.
I built the inner frame for the intake vents out of styrene sheets. It looks a little messy, but when the PE grills are on, and painted/weathered it should look fine.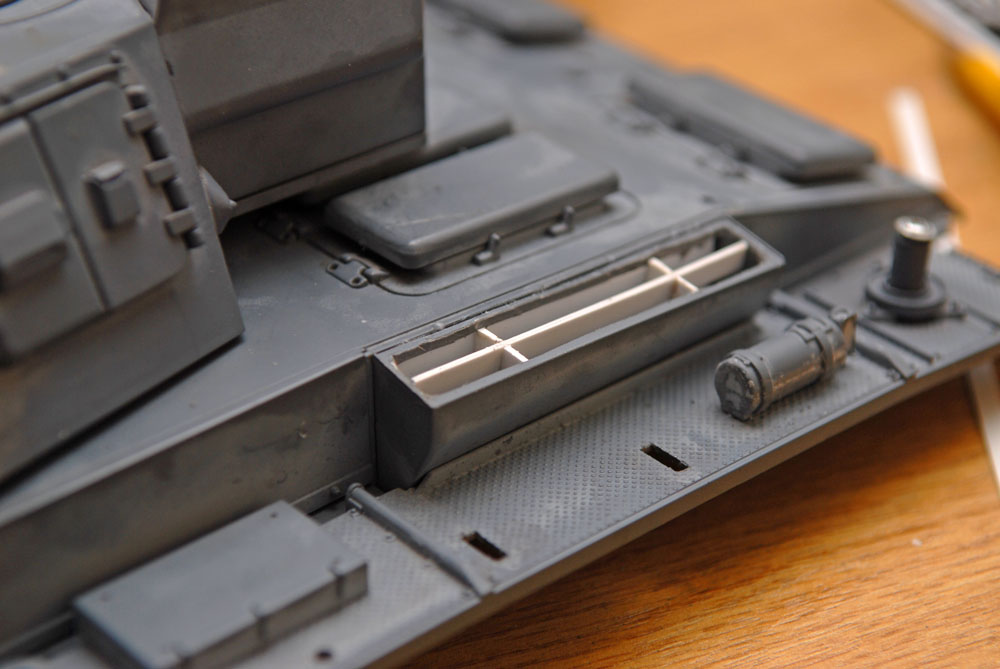 and last for now, I scribed some "wood grain" into the jack block. Again, it looks a little goofy now, but after paint/weathering it should be good.